Last week our very own Ray Cramer added a very interesting lecture on Bathymetry to the ongoing series of lockdown lectures presented by BSAC.
For those of you that don't know, bathymetry is the measurement of the depth of water in lakes, rivers or seas. Ray's lecture covered how this information is collected, used and how it can be of use to divers.
Ray went on to show where to access some of the latest survey data and which software to use to get the best out of it. A sample image here showing the wreck of the Mongolian.
The whole lecture, along with many others are available to watch via the special interest section of the BSAC online learning hub. The website lists up and coming sessions along with a library of past lectures and training sessions.
Rays lecture can be accessed directly here
For those who are interested, here is the link to the source data
and these are the links to the software Ray suggested using to access it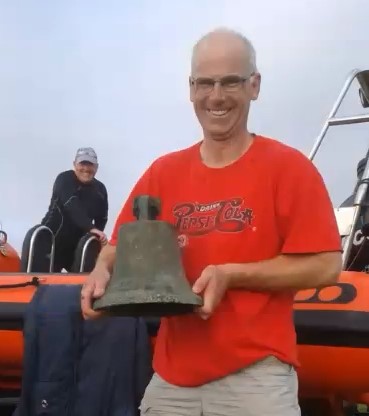 QGIS

TatukGIS viewer

Geomatica

CARIS Easy View

Global Mapper

Really interesting and useful lecture Ray, thanks for all the effort in putting it together.