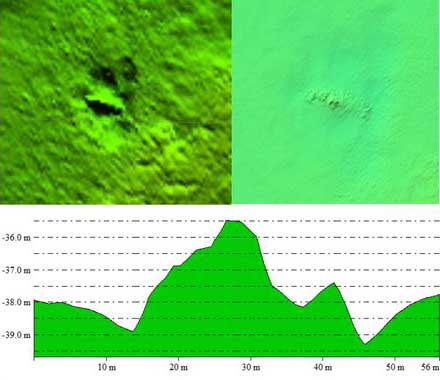 Ray Cramer is organising a trip to Holyhead on 9th & 10th of April this year. This is for Dive Leaders and above to investigate a mark lying at approx 38m.
Reported with length 24m, width 6m and height 3.4m, slight magnetic anomaly, upright, bows partially buried/collapsed to ESE. Boiler midships high point.
The site lies in a strong tidal flow and there is only one weekend in 2022 which allows two diveable days for two waves of 60 minutes maximum dive times.
The plan is to use Holyhead slipway. A weekend could be made of this, weather permitting with suitable small campsite being Cae Ffynnon Caravan and Camping site, Rhosgoch, Amlwch.
Dates: April 9th 2022 and April 10th 2022.
Will be using Alan's boat and one of the club boats.
Anyone interested should contact Ray or put their name on the interest form on the club noticeboard.
PLEASE NOTE: This trip had to be abandoned due to the weather.