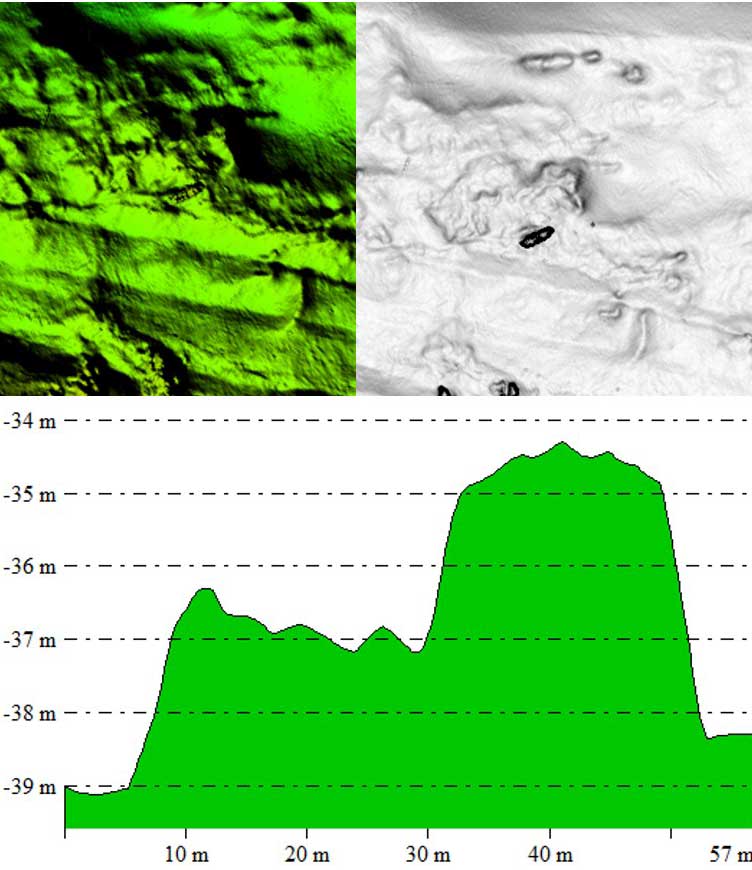 Ray Cramer is planning a four day dive trip to Fishguard for the Platinum Jubilee Bank Holiday weekend.
The plan is to use the Fishguard slipway with a primary objective to dive on a newly surveyed/discovered unknown mark so flexibility of diving other marks may be required.
Dates: Thursday 2nd June to Sunday 5th June. Traveling down the day before.
Accommodation: Hillfort camping who have reserved a field for trip use.
Diving will be using the Majors boat and one of the club boats.
This trip is suitable for Dive Leaders and above only.
Anyone interested should contact Ray direct of add their names to the interest form on the club noticeboard.
Name Depth Length Height
Unknown 39m 45m 4.5m
Baron Carnegie 43.5m 110m 7.5m
Moyallon 49m 83m 13m