Stoney Cove Progression Diving – January 2019
A group of new Branch 5 sports divers went off to Stoney Cove in Leicestershire last weekend for two days of progression diving under the expert guidance of Alan Jones.
With the help of Martin Campbell, John Dunne and Robbie Edwards all five were put through their paces. The water was cold and although the visibility wasn't too bad down to about 25m it was pretty poor at the bottom. But everyone coped and by the end of the weekend all had been signed off to 35m.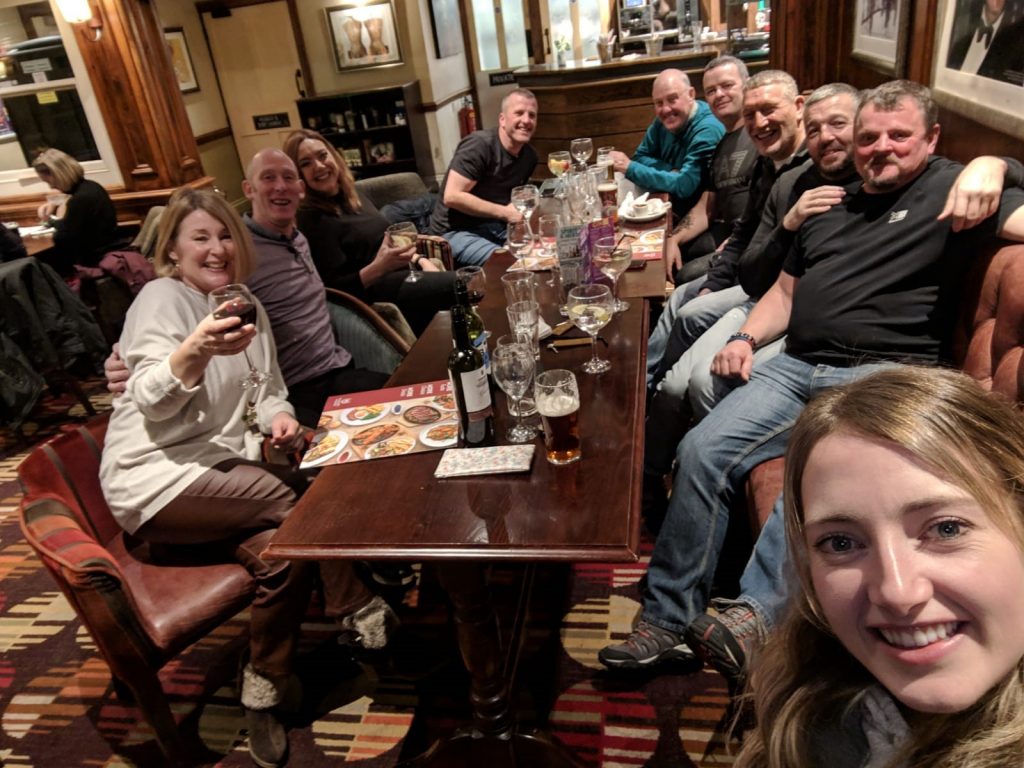 Accommodation on Saturday evening was at the Mill on the Soar. An excellent inn less than a mile from the quarry with great rooms with breakfast at a very reasonable price. Everyone enjoyed an extended evening meal, a few well earned drinks and a lot of laughs.

Really enjoyable weekend was had by all even if the water was only 6 degrees. Certainly showed who had the best undersuits !