It was the Friday before August Bank Holiday 2019 and ten members of the branch made their way South for a long weekend of diving around Plymouth with In Deep Dive Centre.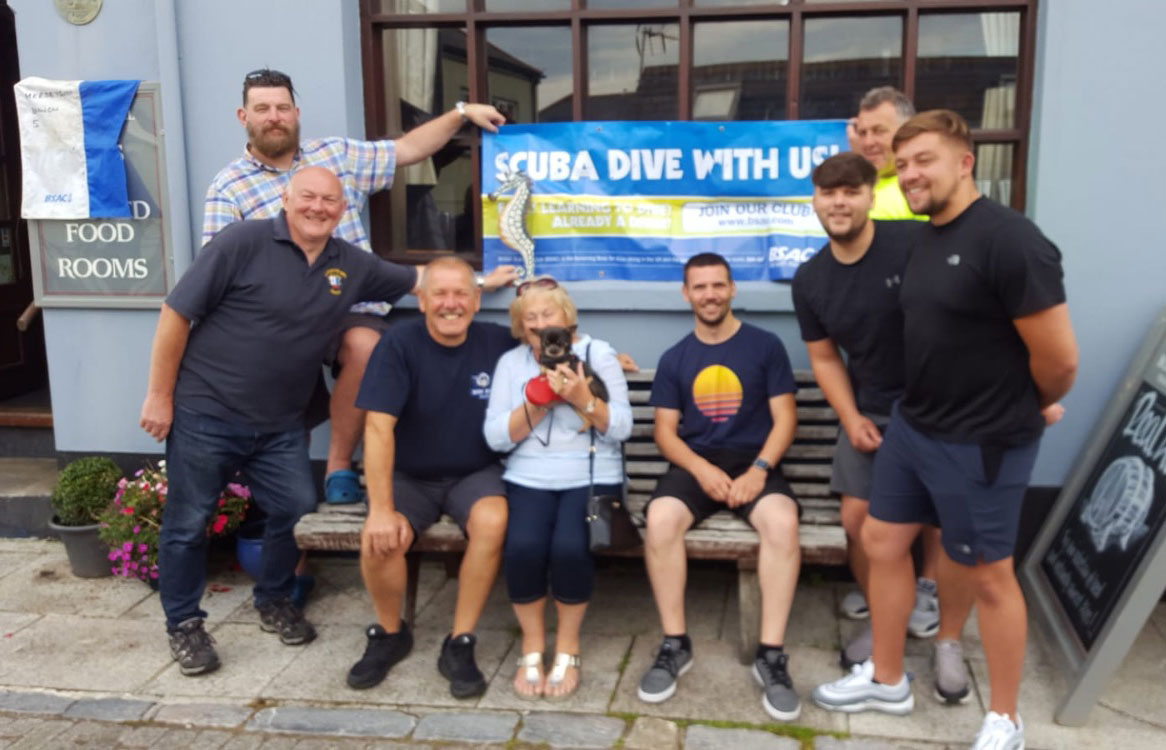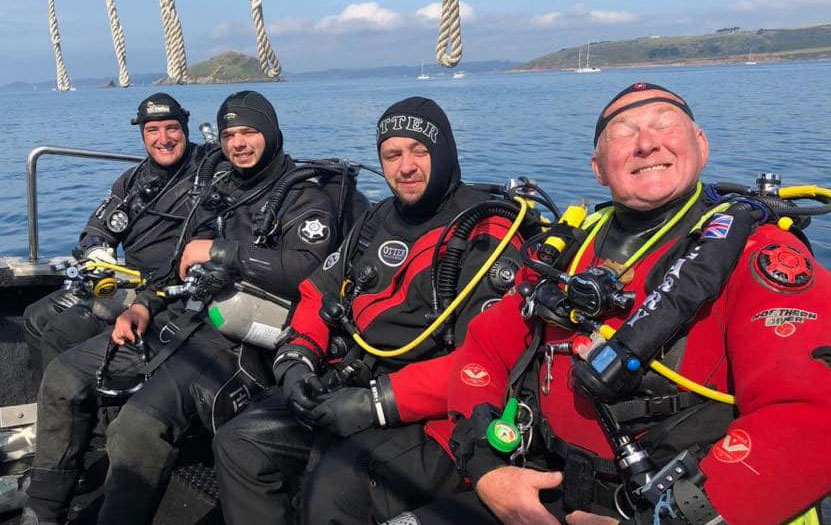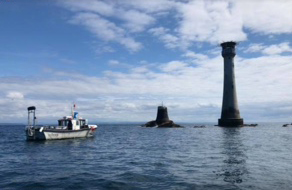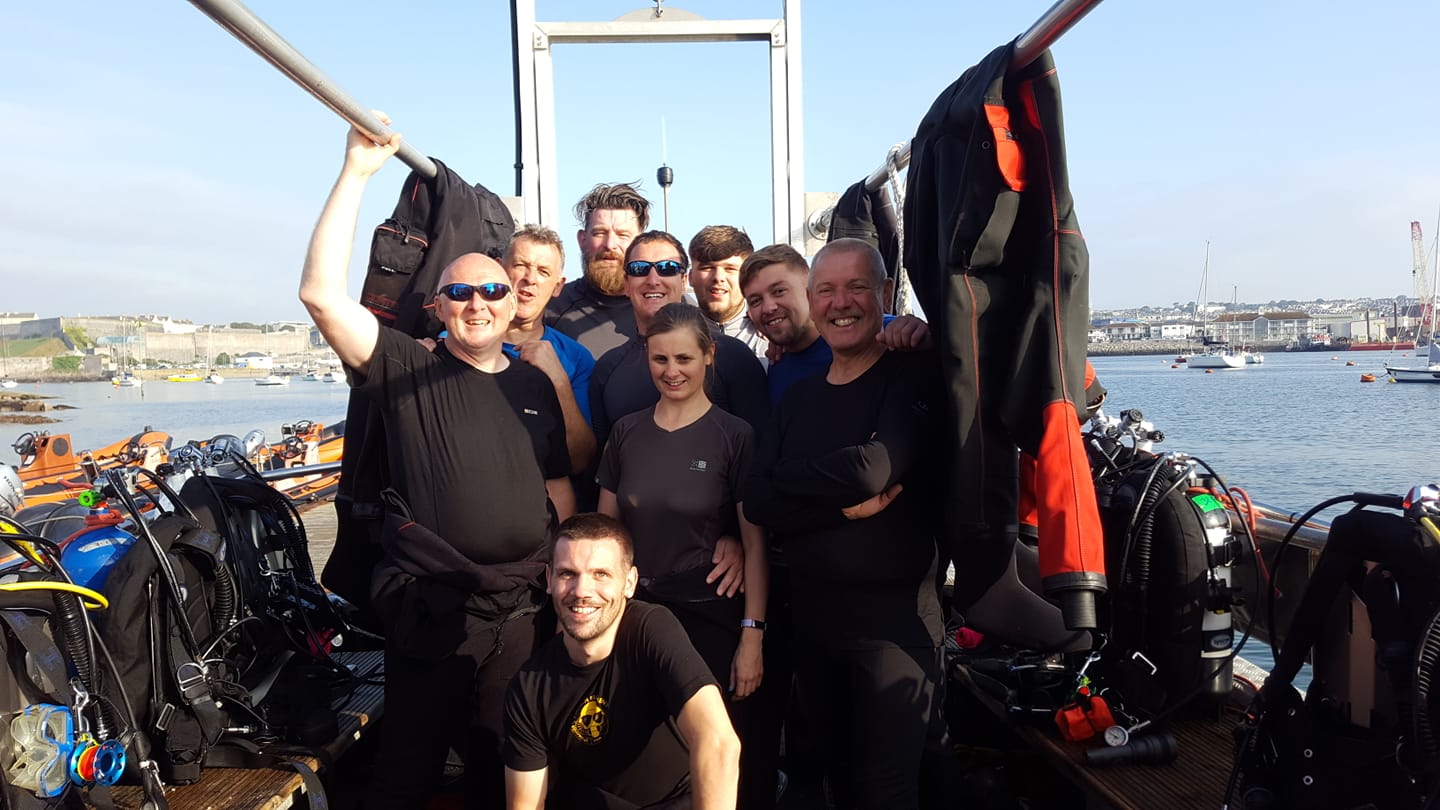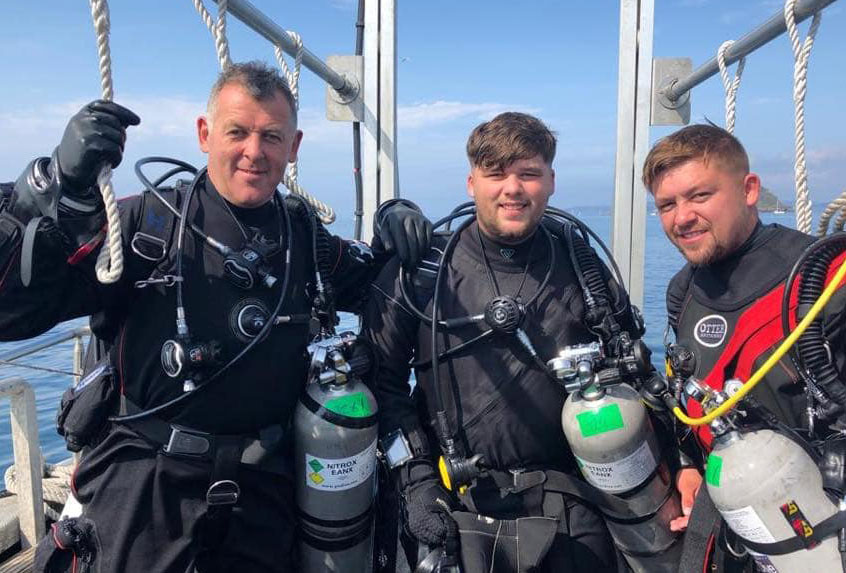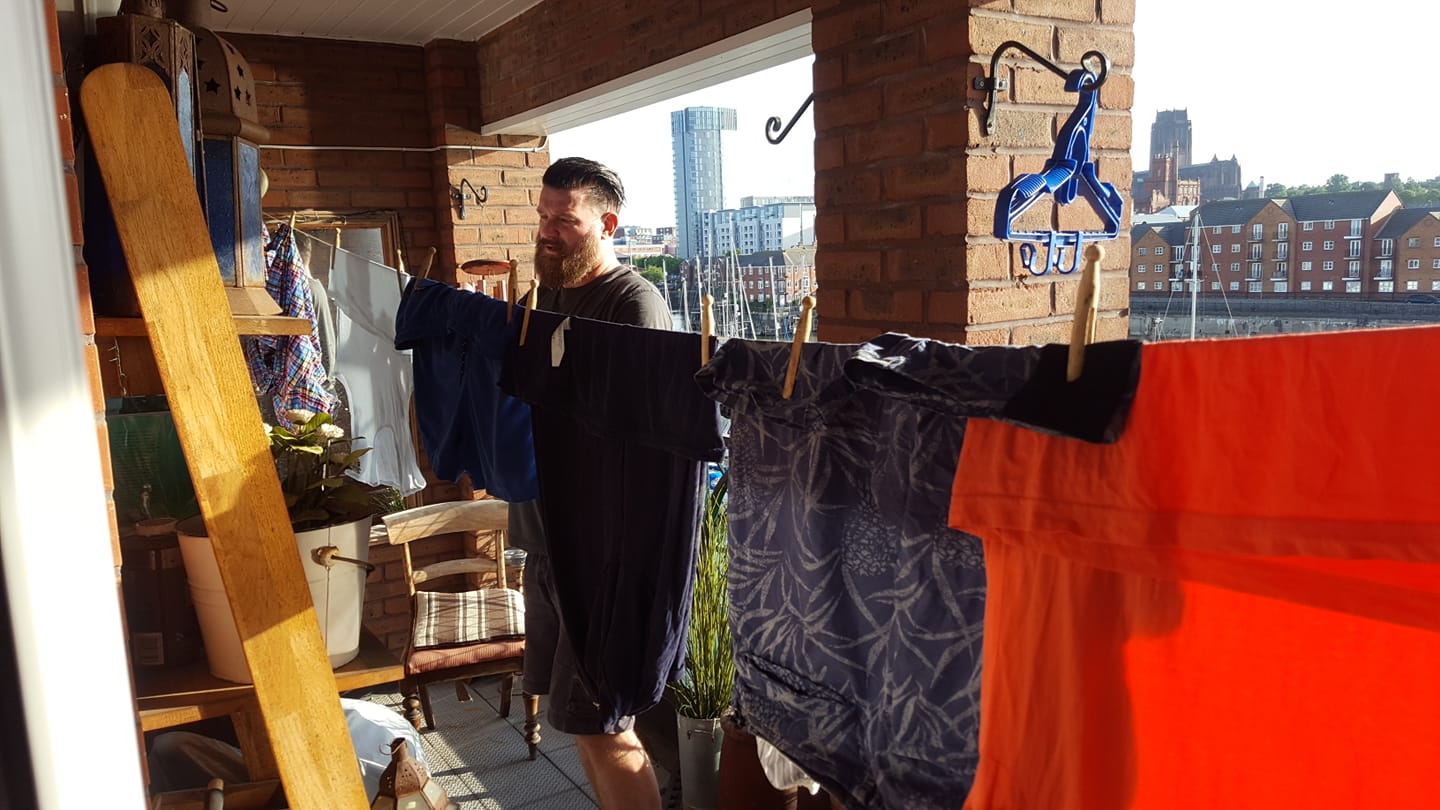 The group were staying at The Borringdon Arms in Turnchapel which is only a short distance from the Mount Batten Centre which is where the boats leave from. Once again, we were on Seeker which was ably skippered by James Balouza and assisted by Conan (if you ever meet him, you will know why he's called Conan!)
Saturday morning dawned with bright sunshine and a mild breeze. After a hearty breakfast of our choice, we all prepared our kit on Seeker ready for the first days diving. The weather was holding good and everyone was looking forward to getting into the water. Our two dives were to be in Whitsand Bay on HMS Scylla and the James Eagan Layne. The viz was an acceptable five or six metres. More than adequate to enable the divers to make their way around and through the wrecks. I personally love diving the JEL as it's got genuine history and can be quite atmospheric at times.

Saturday night was spent in a number of the local hostelries sampling their food and an odd beer. Everyone stated that they had thoroughly enjoyed the first days diving and were looking forward to more of the same the next day.
Sunday dawned and the weather was even better than the previous day despite the cloudy start. There was still a pleasant breeze blowing which we all needed as it developed into a fairly hot, sunny day. Seeker set out for the Bolt Head area so that we could dive the SS Maine. This was a brilliant dive. Viz was excellent at about six to ten metres and the light levels were that good at thirty metres that there was no need for a torch! Everyone thoroughly enjoyed the dive. We even had Congers and a Thornback Ray swimming around the wreck. The surface interval was completed while we made our way to Bigbury Bay to dive the SS Persier. Sitting at a similar depth to the Maine, it turned into another great dive with similar viz and light levels. The group couldn't decide on which dive had the better viz. once again, there was plenty of life on the wreck including a number of Crayfish which are making a welcome return to the area. No torch required again!
Sunday evening saw us dining at the yacht club and we all had a really pleasant meal which was washed down with the odd beverage.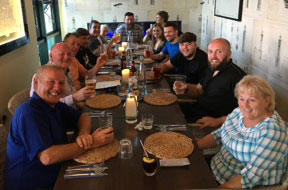 Monday, and it was our final day of diving. Generally the last day is 'request day' and the group can decide where they want to dive or rely on the skipper. Most wanted to dive on HMT Elk which was a smallish minesweeper that was unfortunately sunk by an acoustic mine. She sits at just over thirty metres and although on the small side is still a nice little dive that you can cover a couple of times quite comfortably. Our second dive was a group request to do a reef dive that we had been told about. With a maximum depth of about twenty three metres or so it was to prove a really pleasant dive and a good end to a perfect weekends diving. Amongst all the various critters we saw, there were Crayfish, Lobster, Feather Stars, Feather Duster Worms and the highlight of the dive (well for me) Barrel Jellyfish that were as big as dustbins. Awesome! That evening, we dined in The Clovelly Bay Inn which is only a stones throw from The Borringdon Arms so not too far to stagger back home.

So Tuesday came around all too soon and it was time to make our way back home. After a 'full English', we said our goodbyes to our hosts (till next year) and headed back up North.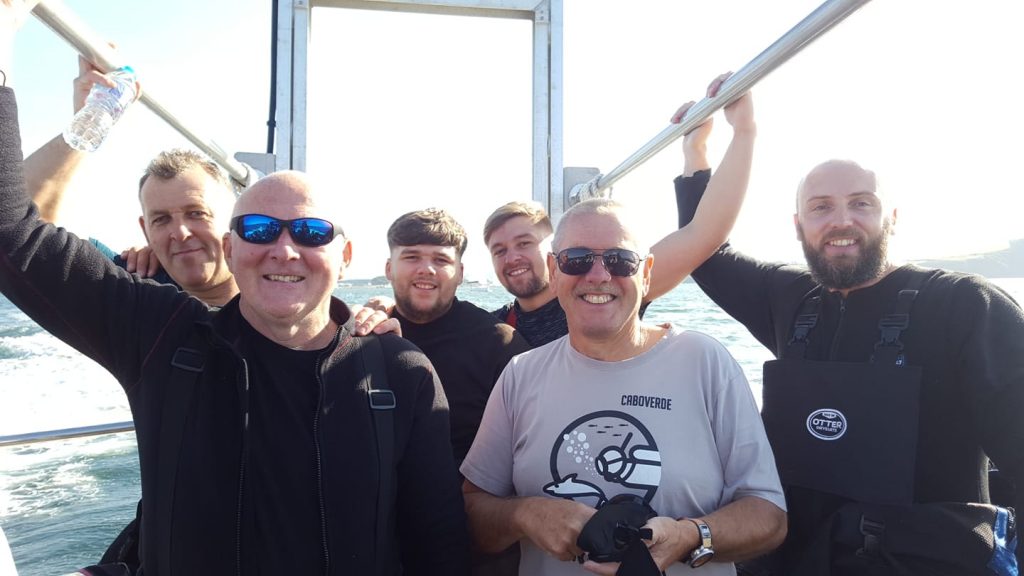 Thanks to Karl Steadman, Garry Bolland, Stewart, Nathan & Joss Matthews, Kerry Place, Andy Rath, Andy Baigent and Aden McGuigan for a truly brilliant weekend.

Terry Maloney