Ray Cramer is organising a trip to Fishguard on June 17th / 18th 2023.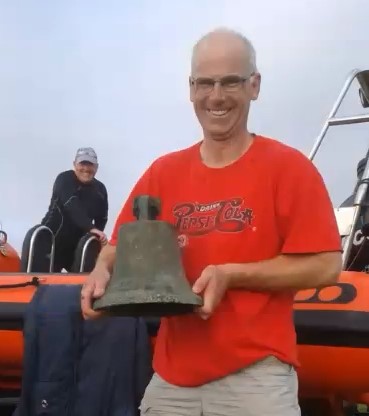 The dive sites lie offshore in a medium strength tidal flow; this weekend is the first with the lowest current flow (at slack). Another consideration is the launch site – the high water times for Fishguard are early enough to allow for high water access to the slipway in the early morning, as the flooding high water later in the day will need to be utilized for the boat retrieval (due to the travel times to the dive sites)
Options for dive sites include:
1: Depth 49m Length 71m Height 10m
2: Depth 55m Length 71m Height 11m
Location: The plan is to use the Fishguard slipway.
Dates: June 17th 2023 (11:28) / June 18th 2023 (11:51)
This dive is suitable for Dive Leaders and above.
Anyone interested should put their name down on the interest form on the club noticeboard.
Please Note: a place is not reserved until a deposit has been paid. A campsite deposit may also be required when this is booked.