Ray Cramer is organising a trip to Holyhead on 29th & 30th April 2023.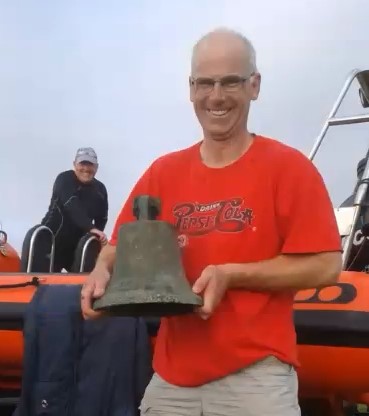 The primary dive site lies in a strong tidal flow, this weekend is the first in 2023 with the lowest current flow (at slack) and a suitably long dive window to allow for two waves of 50 minutes maximum dive times.
Options for dive sites include:
1: Depth 39m Length 32m Height 3.8m
2: Depth 37m Length 50m Height 5.5m
3: Depth 42m Length 34m Height 7m (Sank 1971)
Location: The plan is to use the Holyhead slipway. A suitable small campsite could be Cae Ffynnon Caravan and Camping Site, Rhosgoch, Amlwch, Anglesey. LL66 0AB adjacent to the Ring pub.
Dates: April 29th 2023 (13:16) / April 30th 2023 (14:20)
This dive is suitable for Dive Leaders and above. You must ensure that you are dive fit and ready for this early season dive.
Anyone interested should put their name down on the interest form on the club noticeboard.
Please Note: a place is not reserved until a deposit has been paid.