Ray Cramer is organising a trip to Holyhead on August 12th / 13th 2023.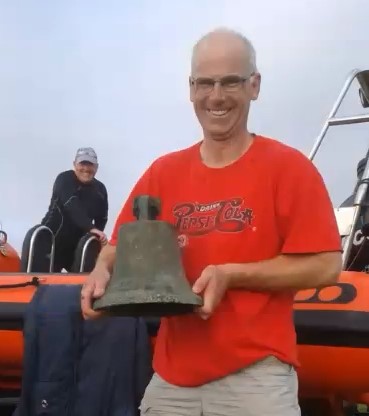 The primary dive site lies in a strong tidal flow, there is only one weekend is the first in 2023 with the low current flow (at slack) and a suitably long dive window to allow for two waves of 60 minutes maximum dive times, and that is in October, this weekend is a close second.
Options for dive sites include:
1: Depth 59m Length 85m Height 11m
2: Depth 50m Length 60m Height 5m
Location: The plan is to use the Holyhead slipway. A suitable small campsite could be Cae Ffynnon Caravan and Camping Site, Rhosgoch, Amlwch, Anglesey. LL66 0AB adjacent to the Ring pub.
Dates: August 12th 2023 (15:24) / August 13th 2023 (16:18)
This dive is suitable for technically qualified divers only.
Anyone interested should put their name down on the interest form on the club noticeboard.
Please Note: a place is not reserved until a deposit has been paid.