BSAC Oxygen Administration SDC – March 2019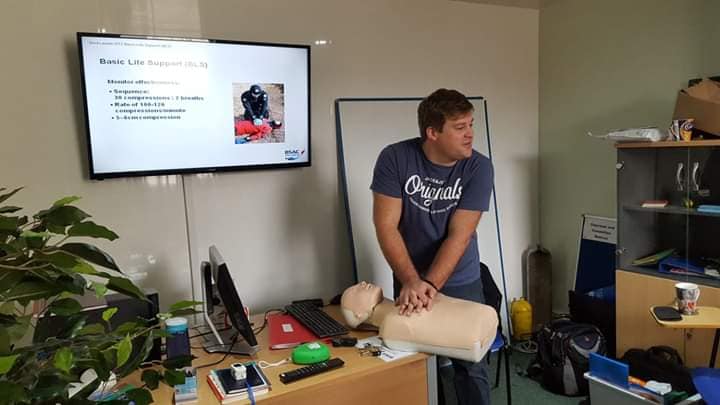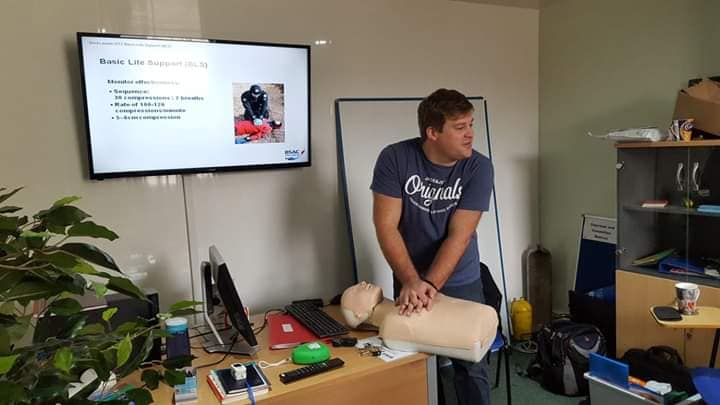 Another successful Oxygen Admin SDC was run by Chris Woods this weekend, ably assisted by Garry Bolland. The classroom was full with plenty of club members doing the course for the first time as well as a number returning for a refresher.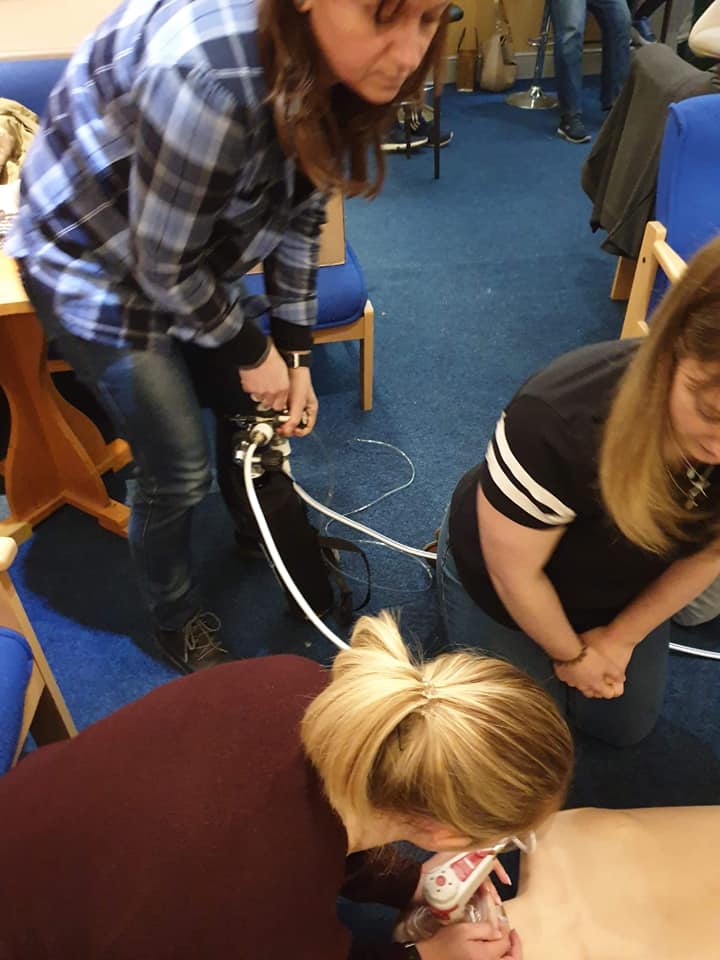 The course Chris runs is heavily biased towards practical sessions giving everyone plenty of opportunity to select the right equipment for the situation as well as to assemble and use the kit correctly in a variety of simulated scenarios.
Although the course has a serious side everyone enjoyed a fun day practicing with both the club kit as well as Chris's own personal kit.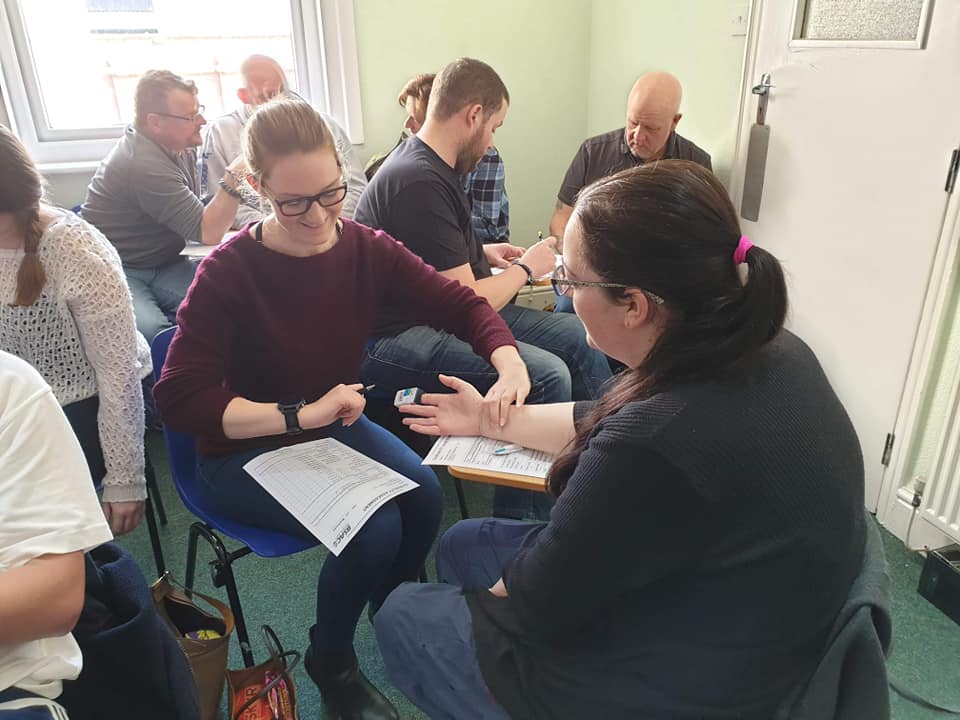 A successful day was rounded off with everyone passing the exam at the end of the course. Good result all round.

The BSAC Oxygen Administration SDC has a mix of classroom-based and practical lessons, teaching:
• Basic life support
• Use of the pocket mask
• Oxygen and diving incidents and how they benefit from oxygen
• Casualty assessment
• The use of oxygen administration equipment
Contact Chris Woods if you are interested in any future courses.