Quiz and Curry Evening
March 2nd 2019
This years early Easter quiz and curry evening was an amazing success. A big thanks to everyone that came and made it such an enjoyable evening.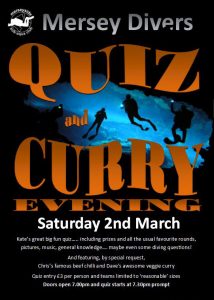 Competition was fierce but in the end the Majors team won by more than ten clear points, sweeping up the star prize…. along with a fair few of the many raffle prizes !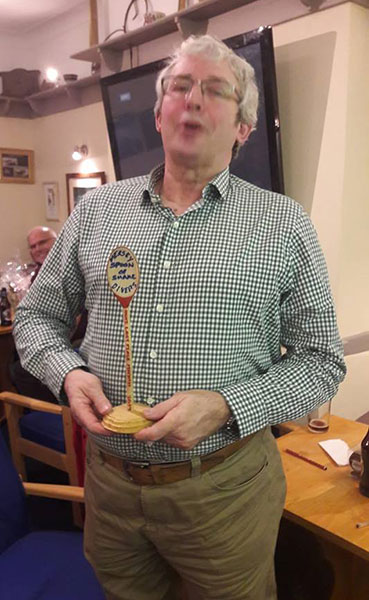 Someone always has to loose and unfortunately this year it was Steve Barnes team that scooped the wooden spoon of shame trophy.
The chilli and vegetable curry went down well and there were no reports of food poisoning so looks like we got away with it.
As well as being about having a good time the evening was to collect funds for the club. In the end the between the quiz, raffle and bar about £500 was raised so thanks again to everyone involved in running the evening and everyone who came.