After a miserable year for diving trips, with so many being cancelled or postponed, but Tony Fitz finally managed to pull together a last minute weekend to Anglesey at the end of September.
The weather forecast didn't look great on the run up to the trip and the first evening was less than ideal for setting up the tents at Pencraig Campsite in Valley. The wind was howling and there were plenty of showers, but we eventually managed to get everything setup in time to get down to the local pubs for a couple of beers and a nice hot pub meal.
The following day, after a very cold night, the weather had improved no end so everyone set off down to Trearddur Bay to get the boats launched. Unfortunately there were more problems with the Tornado and we couldn't get it to start. So, undeterred, we split into groups and took it in turns to take the short run round to Porth Dafarch to dive the SS Missouri. The vis wasn't brilliant but it was great to be back in the sea.
After a couple of waves it was back to the beach to swap cylinders and get a spot of lunch. In the afternoon we again went out in waves to dive on the SV Hermine just off Ravens Point. Most had good dives but unfortunately we missed the wreck and got caught in the current so had quite a drift dive.
So, after this it was back to get the boats out and head back to camp. There was not chance of getting tables at the local pubs Saturday evening so we just got a few beers in and sat around the team tents with a takeaway.
Next day the weather had improved even more, it was really very nice. We tried to get the Viking going with a jump start from the van but without success. So, we set off again with just the one boat. The bay was full of boats, looked like lots of clubs were taking the opportunity to get in before the lockdown got any worse.
This time the dives were on the reefs around Rhoscolyn Beacons. The vis hadn't improved very much but was still a pleasant dive. With no rush to be anywhere and a lovely sunny day, everyone that wanted to got two dives in.
All that remained was to get the boat out then head back to camp and pack away. Tony, Ian, Chris and Dave were going to stay another night and do a bit of astronomy given the clear skies and lack of light pollution. The rest of us packed away and said our goodbyes.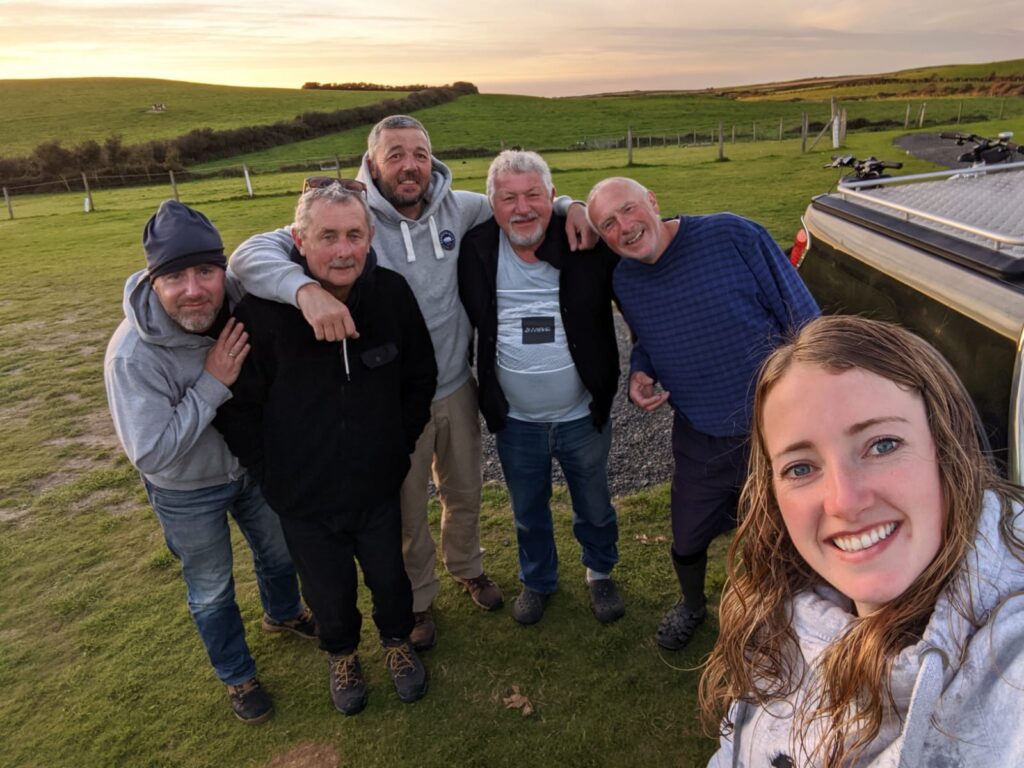 All in all, a great weekend and some good dives.